I love to shoot weddings and I felt flattered when I got asked by Jan if I would like to take pictures at his and Eva's wedding. He admired the pictures I took in New Zealand and thought I might be the right addition to a perfect wedding. What a compliment!
As always I accompanied the bridal couple and their guests for a whole day from eight in the morning until two the following morning. I like to be a part of this big day all day long. It's kind of exhausting but you don't miss a single moment! Unfortunately we had to fight with rain from sunrise until one hour before sunset. We needed to implement our "Plan B"; we couldn't take couple shots outside which frustrated me to start with but after a couple of shots inside the cute historic farmhouse we alternatively went in (they also had their civil ceremony there a year ago), I got the idea that it didn't matter if I got wet so I asked them to look out of the window while I stood outside. And I didn't even get wet as I had found a lovely assistant who held the umbrella for me. I wish someone would have taken a picture of that. It must have looked hilarious :)
The celebrations took place in the German town Bad Eilsen in a modern building with big glass windows and a nearby golf course. Just as dinner was served I finally spotted a break in the cloud. A bit of a bad timing and I really got nervous, because I already imagined the nice couple shots I could take in this shiny evening light. I went over to Jan and Eva and we decided to go out after they had finished eating. Well their outfits were a little bit crinkly by now and the bottom of Eva's dress was a little bit muddy but well it really didn't matter. We probably had twenty minutes and then the sun was gone again.
Getting ready
The farmhouse shoot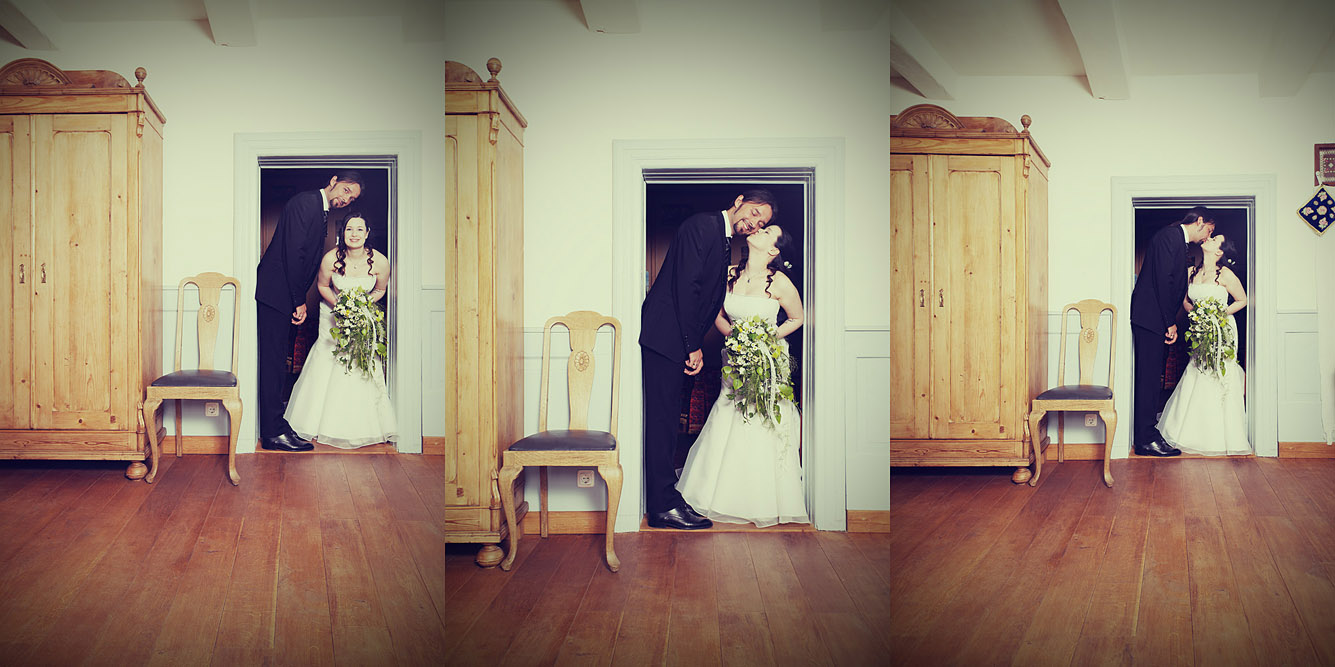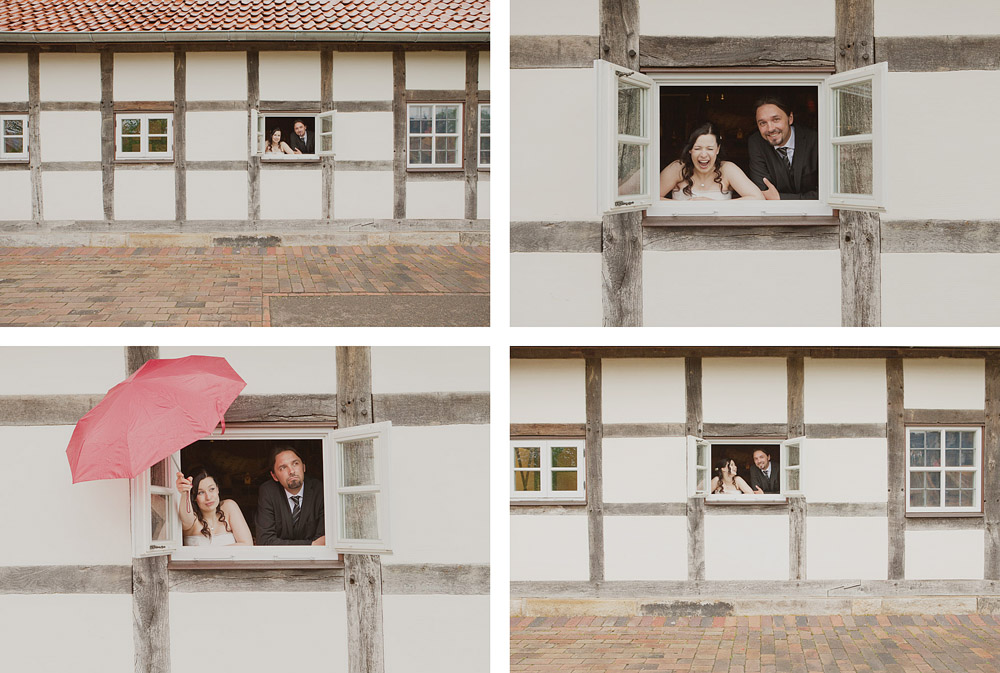 The ceremony
Table decoration
Guests and games
The festivity location
The feast
Couple shoot part 2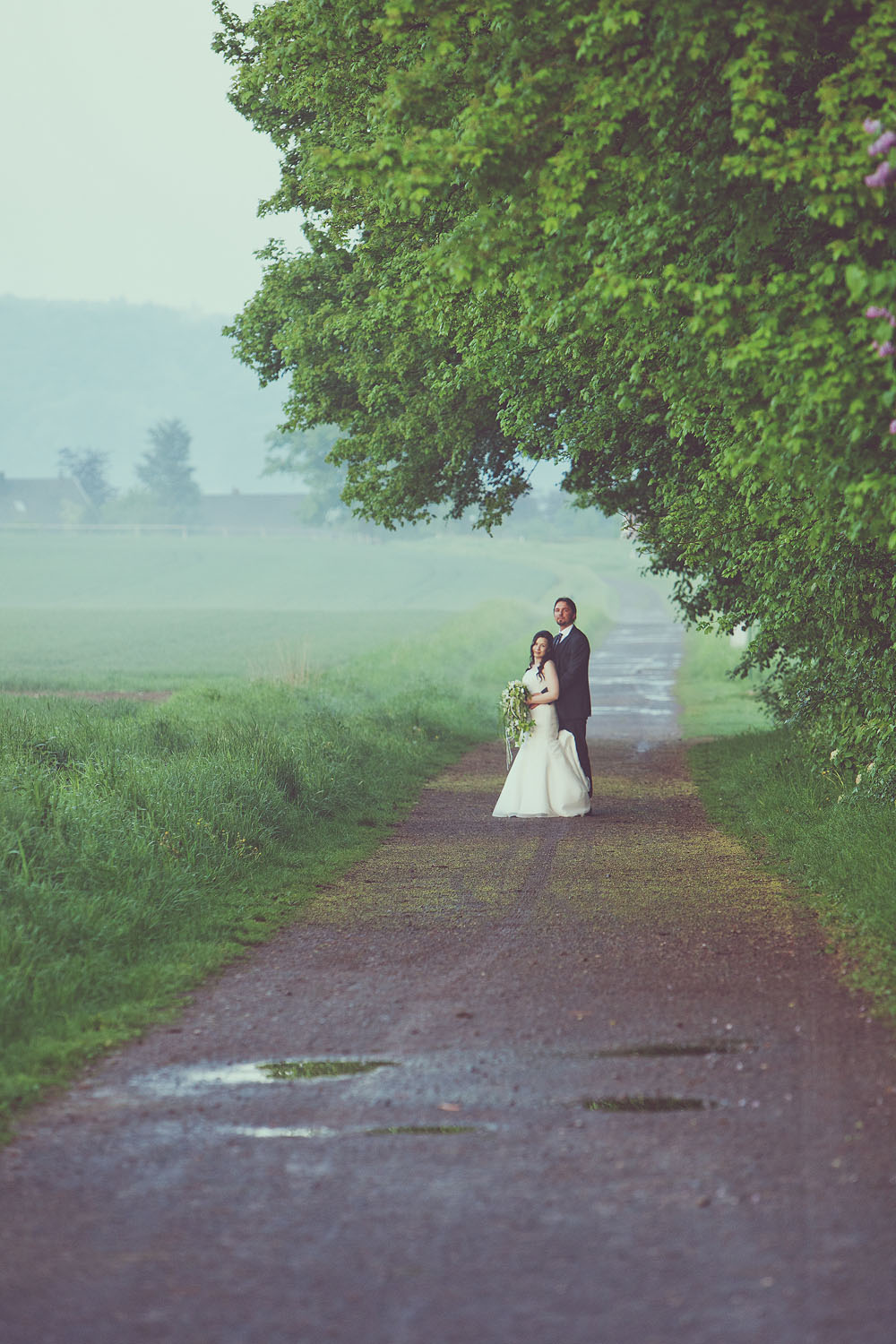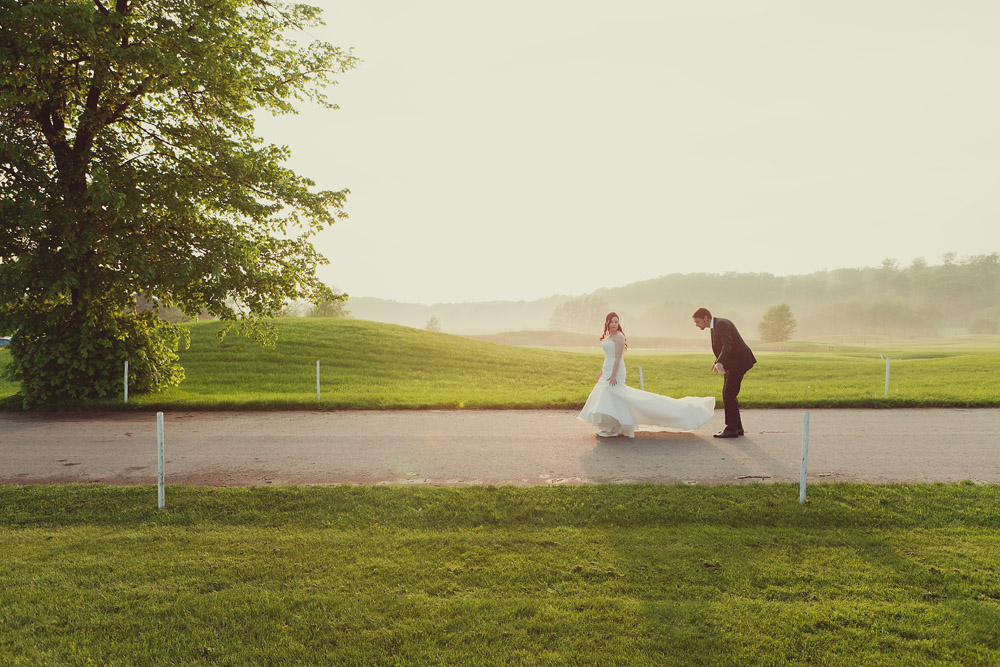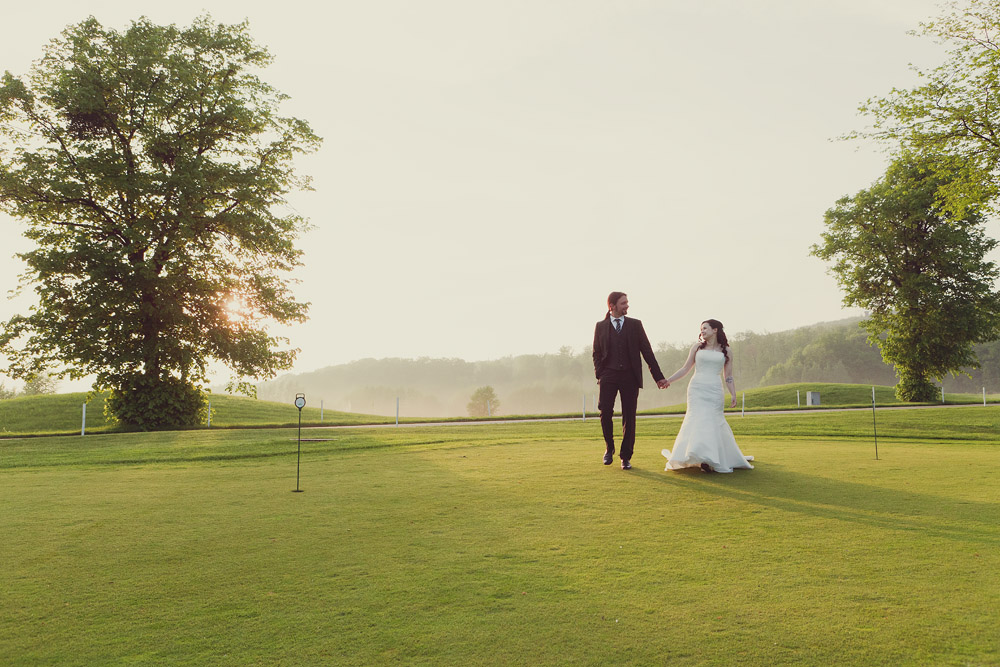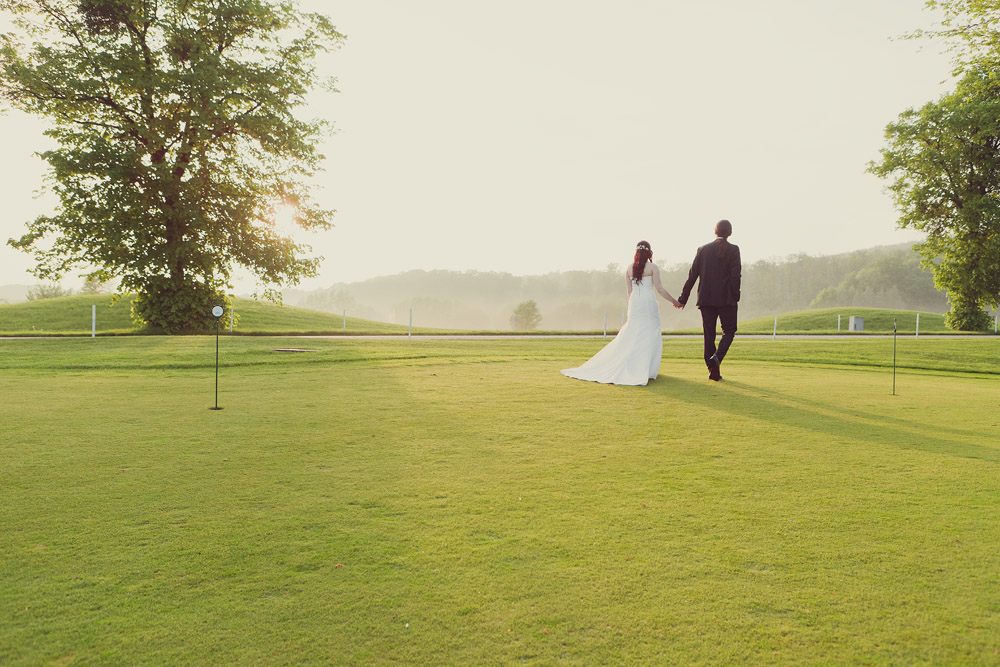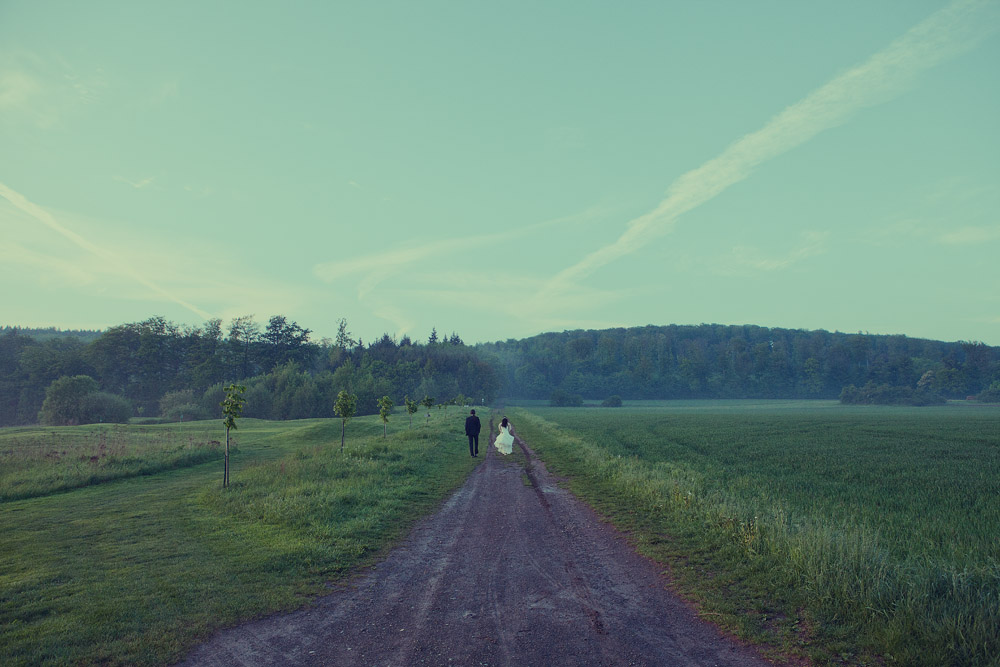 Celebrating, dancing